Amvest Properties, Inc.
7500 San Felipe, Suite 600
Houston, Texas 77063
Tel: (713) 784-6102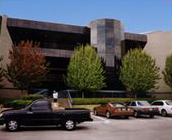 Main Office Address:
Amvest Corporation
7500 San Felipe, Suite 600
Houston, Texas 77063
Tel: 713.784.6102
Main Office Directions:
Click Here for Map
Amvest Properties
Legal Notice
1. This website is designed to inform and familiarize you with our company, communities, projects, and affiliates. This website is not intended to constitute a solicitation or offer of any kind. Offers to buy and sell property may be made by contacting our company directly. Some jurisdictions require prior registration or other advance qualification of real property in order to solicit in that jurisdiction. Responses to inquiries in such jurisdictions may be prohibited or limited by law. Void where prohibited by law.
2. This website and all materials contained herein are, and shall remain, copyrighted and may not be distributed, modified, or reproduced, in whole or in part without the express prior written consent of Amvest Properties Inc. The pictures and all images contained on this website may not be distributed or reproduced without the express prior written consent of Amvest Properties Inc.
3. This website is maintained as a service and courtesy to Internet users. All information contained in this website is provided without warranty of any kind, express or implied. Access to this website and all information contained herein is subject to the terms and conditions set forth herein and to all applicable laws regulating the use of the Internet and those pertaining to the information contained herein. The use of this website is also subject to all applicable laws regarding copyrighted material and intellectual property. Amvest Properties Inc. reserves the right to revise the terms and conditions governing access and use of this website, from time to time, as it sees fit, in its sole discretion.
4. In the event this website contains links to third-party websites or offsite pages, neither Amvest Properties Inc. nor its affiliates shall be responsible for the content of such sites or pages or for any other sites which may be linked to this website. User acknowledges that no representations are made with regard to the content of any such linked websites or offsite pages and all use of such material is at users sole risk.
5. The information contained in this website is created and posted based on information believed reliable; however, Amvest Properties Inc. and its affiliated entities make no guaranties, warranties or representations as to the completeness or accuracy thereof. The presentation of and the information contained herein is submitted subject to errors, omissions, change of price or conditions without notice.
6. In compliance with the Children's Online Privacy Protection Act, Amvest Properties Inc. does not knowingly or intentionally solicit or collect information from minors, and our marketing is not directed to minors. If we determine that a user is under eighteen (18) years of age and has submitted information by way of our website, we will immediately delete such information.
We invite you to visit and experience our many communities.
7676 Woodway, Suite 338
Tel: (713) 784-6102