Amvest Properties, Inc.
7500 San Felipe, Suite 600
Houston, Texas 77063
Tel: (713) 784-6102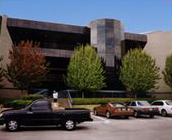 Main Office Address:
Amvest Corporation
7500 San Felipe, Suite 600
Houston, Texas 77063
Tel: 713.784.6102
Main Office Directions:
Click Here for Map
Show all Properties


Eagle Creek

Eagle Creek is peaceful cluster of 260 acres of single family residences conveniently situated in the north east side of

Kendall Lakes

Kendall Lakes is a master-planned communi ...

Kennedy Greens

Kennedy Greens is a secluded community of over 230 acres. With close proximity to Beltway 8, th ...

Lakeshore Harbour

Across the picturesque bridge that is the entrance to Lakeshore

Louetta Lakes

Louetta Lakes is a small, secluded commun ...

Plantation Lakes

Located in Harris County, Texas on the west side of Houston, Planta ...

Rodeo Palms

Inspired by the beauty of the American West and resort living, Rodeo Palms is a master-planned community of more than 800 acre ...

Silver Springs

Silver Springs is our community of approximately 900 homes for busy families who value convenience.

Sunrise Lakes

Sunrise Lakes is a quiet, secluded commun ...

Terravista Lakes


Terravista Lakes is a master-planned community over 1,100 acres and is conveniently located west of Houston on the Westpark Tollway. Schedul ...

Winfield Lakes

Winfield Lakes is a quiet, picturesque community of 472 acres nestled off of Trammel-Fresno Road in Fort Bend County. From the tranquility of th ...