Amvest Properties, Inc.
7500 San Felipe, Suite 600
Houston, Texas 77063
Tel: (713) 784-6102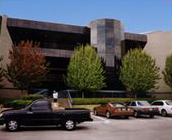 Main Office Address:
Amvest Corporation
7500 San Felipe, Suite 600
Houston, Texas 77063
Tel: 713.784.6102
Main Office Directions:
Click Here for Map
Amvest Properties
From raw land to thriving communities, everything we do is geared toward the lifestyles of the families who live in our communities.
Headquarted in Houston, Texas Amvest Properties and our partnerships have actively served as real estate developer and management company in numerous real estate developments for over 25 years.
Originally formed in 1980 to develop single family subdivisions, our company has grown into a multifaceted development company currently providing commercial and mixed-use properties along with our numerous residential communities. Our commitment and vision is to develop unique, top-notch communites and form partnerships along the way that enable us to bring forth the best developments.
Along every step of the development stage, our vision is to incorporate many design features that enhance the enjoyment of our neighborhoods, including hike and bike trails, lakefront living, amenity lakes for fishing and kayaking, waterfalls, recreation centers, greenbelts, playgrounds and parks. Our goal is to bring you, your family and your neighbors together.
The versatility and imagination that we bring to our developments has allowed us to serve a wide array of clients. From commercial developers and local specialty homebuilders to large national builders our impressive lists of builders include Ryland Homes, KB Homes, Pulte Homes, Meritage Homes, Royce Builders, Lennar Homes, McGuyer Homebuilders, Inc. and Centex Real Estate Corporation.
We invite you to visit and experience our many communities.
7500 San Felipe, Suite 600
Tel: (713) 784-6102