Amvest Properties, Inc.
7676 Woodway, Suite 338
Houston, Texas 77063
Tel: (713) 784-6102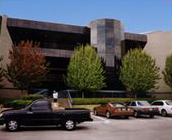 Main Office Address:
Amvest Corporation
7676 Woodway, Suite 338
Houston, Texas 77063
Tel: 713.784.6102
Main Office Directions:
Click Here for Map
Houston developer to revamp wavering Rodéo Palms project
07-25-2003
Houston Business Journal
A dormant residential development in Manvel that was originally planned to have 600 upscale homes, a country club, a golf course and 3,000 palm trees is being completely revamped by developer Clinton Wong.
Wong bought the assets of Rodéo Palms three months ago and plans to convert the 600-acre tract into a 2,000-home subdivision that will retain the Rodéo Palms name.
Terms of the deals were not disclosed.
Rodéo Palms got its start in 2001 as the brainchild of Barron Jacobson, founder of the Tour 18 golf course. The proposed gated golfing community was slated to have 600 homes priced from $325,000 to $4 million. A group of physicians led by John Styles Sr. put up the money to launch the project, located on Highway 288 just south of Houston.
Rodéo Palms got quite a bit of attention when its representatives said in 2002 that Los Angeles Lakers star Shaquille O\'Neal had put up earnest money on a lot and was among the first of several professional athletes expected to build homes in the neighborhood.
Despite that sort of buzz, Wong says only about 45 of the 81 lots that were initially developed found buyers. Only three homes broke ground before development stopped late last year.
The new concept for Rodéo Palms still includes a gated section for larger custom homes. The rest of the development will be a traditional neighborhood, with homes priced from the $100,000s to the $750,000s.
\"We had to redesign the subdivision and create a much wider mix of products to make it financially feasible,\" says Wong, president of Houston-based Amvest Properties Inc.
Wong decided to scrap the golf course altogether. That presented a challenge in itself because the first nine holes were already finished, so the ground had to be completely flattened.
\"It is always simpler to take a raw piece of land and start your development rather than having to undo a lot of the infrastructure of an existing development,\" says Wong, who also nixed the neighborhood\'s country club.
The palm trees will remain, however, and the subdivision is now slated for multiple water features, such as lakes, fountains and fishing piers. A recreational center will have a junior Olympic swimming pool, tennis courts and jogging trails.
Approximately 40 acres of the 600 acres has been set aside for future commercial development.
The city of Manvel helped make the redevelopment possible by rezoning the acreage, Wong says.
Wong anticipates selecting the home builders within two months. He plans to begin selling lots in the custom home section within the next four months.
\"We\'re trying to get our plans off the ground,\" says Wong, who rarely provides details on his portfolio of developments. \"We\'ve already talked to many builders who have shown great interest in the project.\"
Wong decided to take over the troubled development because he saw its potential. The location on Highway 288, between Highway 6 and Beltway 8, is close enough to downtown Houston and the Texas Medical Center to make a daily commute feasible, he says.
\"We have been very comfortable developing properties south of Houston,\" says Wong, referring to his Sunrise Lakes subdivision in Pearland. \"Understanding that market and strong demand, we decided to look farther south. Rodéo Palms fit our objective well.\"
Negotiations to purchase the Rodéo Palms land took about seven months to complete. Wong anticipates it will take seven years to fully build out the neighborhood.
Residential roundup
Home construction will begin in early 2004 in a new 100-acre community in Northwest Houston that will target first-time buyers.
The subdivision, named White Oak Falls, will eventually have 400 homes. The neighborhood is being developed by Starwood Development, which is a partnership between Gehan Homes and Sam Yager Inc.
Gehan Homes will build homes ranging in price from the $110,000s to the $160,000s. Another builder, which Gehan\'s Houston President Stephen Ray declined to disclose, is under contract to take roughly half of the lots.
White Oak Falls is located on Huffmeister at Hempstead Highway, which developers say will provide home owners with easy access to Highway 6, Highway 290 and the Beltway. The subdivision is located within the Cypress-Fairbanks Independent School District.
Starwood has set aside 1.8 acres for commercial development near the neighborhood.
§ Texas had the largest housing gain in the country from July 1, 2001, to July 1, 2002, according to the U.S. Commerce Department\'s Census Bureau.
The United States had an estimated 119.3 million housing units as of July 1, 2002, representing a 1.3 percent increase over July 2001.
States with the largest gains in new housing units include Texas (149,208 units), Florida (147,377 units) and California (130,779 units).
And the housing boom has not slowed in Houston since then.
The city posted more property sales in June 2003 than it has ever recorded in a single month, according to the Houston Association of Realtors Multiple Listing Service.
Houston chalked up sales of 6,311 single-family houses, townhomes, multifamily, country homes, high-rise properties, lots and new homes in June 2003. That\'s a 10.2 percent increase over the 5,726 sales in June 2002.
Year-to-date sales are at 30,413, up 1.7 percent from last year\'s total of 29,918, HAR reports.
jdawson@bizjournals.com • 713-960-5935