Amvest Properties, Inc.
7676 Woodway, Suite 338
Houston, Texas 77063
Tel: (713) 784-6102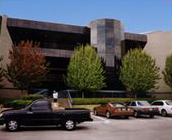 Main Office Address:
Amvest Corporation
7676 Woodway, Suite 338
Houston, Texas 77063
Tel: 713.784.6102
Main Office Directions:
Click Here for Map
Building booms on the Beltway
04-18-2006
Building booms on the Beltway
Three major projects under development in hot residential sector
Houston Business Journal - April 2, 2004
Houston Business Journal
Spring Trace, a new master-planned community that could be home to 3,300 families, has cropped up in an area so hot for residential development that these newcomers will have many neighbors to meet.
At least three major projects are under way near the northeast corner of Beltway 8 -- Spring Trace by Millennium Development Corp.; Park Lakes by Land Tejas Cos.; and Eagle Creek by Amvest Properties Inc.
Multiple land acquisitions by residential developers over the past year and a half have sent property prices skyrocketing in the sector.
Al Brende, a principal at Land Tejas, says he paid \"way too much\" for a 1,600-acre tract at Wilson Road and the Beltway. The firm\'s Park Lakes community will eventually add more than 4,000 new homes to the area.
\"This was the most expensive land we\'ve ever bought. Period,\" says Brende, a long-time developer.
Spring, fall and summer
Spring Trace will eventually have 2,000 single family homes and 1,300 townhomes and apartments.
The community is being developed by Scottsdale, Ariz.-based Millennium, along with its Canadian investment partner, Marhaba Partners.
The two entities have collaborated on several projects, including Olympia Estates in Missouri City. (See \"Fort Bend to get Olympic-sized community,\" Jan. 16, 2004.)
The 1,060-acre tract was purchased last fall from the Memorial Hermann Hospital System.
Prominent land planner Robert Browne, of RBA-Richard P. Brown Associates, was hired to orchestrate the project.
George Mitchell, founder of The Woodlands, recruited Browne from The Rouse Co. decades ago while the land planner was helping develop Columbia, Md.
Browne spent the next 26 years planning land uses and designing The Woodlands.
Spring Trace is located between the communities of Fall Creek and Summerwood. Browne says he named the new development Spring Trace because spring comes between fall and summer on the calendar.
The entryway to Spring Trace is directly across Beltway 8 from Summerwood, which recently completed a fancy new entrance, Browne says.
\"We\'ll have a grand entrance similar to theirs so we don\'t look like the poor cousins,\" he quips.
Browne says he\'s designing a village center for Spring Trace that will resemble The Woodlands Town Center. One hundred acres has been set aside for the commercial development, which will be handled by Bill Heavin, vice president of Grubb & Ellis.
The village center will contain office space, retail shops, a movie theater, coffee shops, restaurants, a bookstore and a pedestrian plaza. The mixed use urban center will be connected to the residential areas by hike and bike trails, he adds.
The 900-acre residential area will have a community center, elementary school and convenience stores in the neighborhoods.
David Lucyk, a consultant for Millennium, says home prices will range from $100,000 to the $200,000s.
The national builders that will participate in Spring Trace are expected to be selected in about four months.
Home construction is scheduled to begin in about a year.
Canyon echoes
The first phase of the Park Lakes community being developed by Land Tejas has been divided into two parts.
Canyon Gate at Park Lakes will offer 972 homes in a 400-acre gated community.
MHI, D.R. Horton Custom Homes, Beazer Homes and First Texas Homes will start home construction in the Fall on houses priced from $150,000 to $300,000.
Canyon Village at Park Lakes, which will not be gated, will eventually have 749 homes on 200 acres.
Perry Homes, MHI, Emerald Homes and Newmark Homes will begin building homes in late fall priced from $100,000 to $200,000.
The Park Lake neighborhood, which will feature a themed water park, will be similar to Land Tejas\' other Canyon communities in the Houston area.
Amvest\'s Eagle Creek development is east of and adjacent to the Fall Creek subdivision on Beltway 8.
At least 1,250 single-family homes priced from the $100,000s to $250,000 are planned for the 325-acre tract. Pulte Homes is the first of several builders that will participate in the project.
Another neighborhood being developed by Perry Homes is said to be adding more homes to the mix. Company executives did not return phone calls for information by press time.
The northeast area has attracted several big developers because of its proximity to George Bush Intercontinental Airport and Downtown Houston.
\"That\'s a market we weren\'t in,\" says Land Tejas\' Brende. \"It\'s an absolute ideal location.\"
jdawson@bizjournals.com • 713-960-5935