Amvest Properties, Inc.
7676 Woodway, Suite 338
Houston, Texas 77063
Tel: (713) 784-6102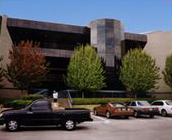 Main Office Address:
Amvest Corporation
7676 Woodway, Suite 338
Houston, Texas 77063
Tel: 713.784.6102
Main Office Directions:
Click Here for Map
Welcome to Amvest Properties
The following is a list of properties that Amvest, through our affiliated entities, has acquired, entitled, developed, and marketed over the past several years.
Featured Property Selector


---

Plantation Lakes




Located in Harris County, Texas on the west side of Houston, Plantation Lakes is close to the employment centers and attractions of Houston. Our 900-acre community includes a scenic lake with dramatic fountains, a recreation center, neighborhood shopping, and excellent Cy-Fair schools - assests which add up to great family living and one of Houston's best new home values. Plantation Lakes offers a safe and quiet community for families with tremendous home values beginning from the low $100s.

Directions
From Interstate 10, take Fry Road north to Plantation Grove Trail.

Click icon to download a PDF of the Community Plat.
Requires Acrobat Reader.